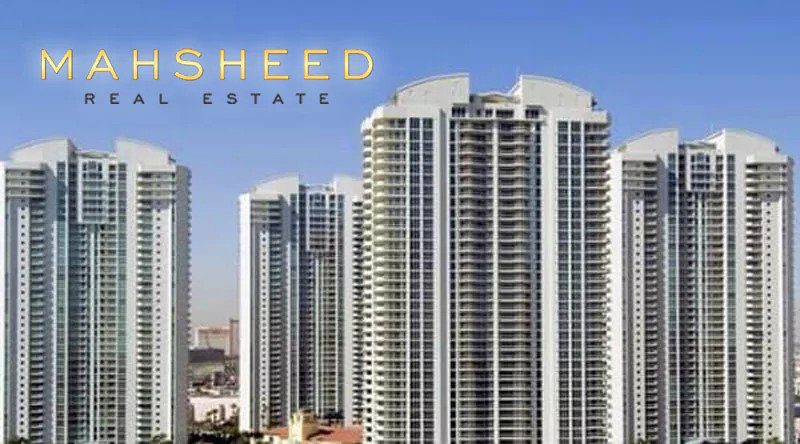 Which are the Top 5 Best Las Vegas High Rise Condos? Las Vegas is well-known for its entertainment industry and the iconic Strip. It is a fast-growing vibrant city that has a lot more to offer than a weekend trip and scandalous activities. The type of which may prompt you to exclaim "What happens in Vegas stays in Vegas!" Though, for many, Vegas is becoming a second home. Furthermore, these Las Vegas luxury home options don't end at single family residences.
Las Vegas high-rises offer residents luxury living at its finest. There are magnificent skyline views through floor to ceiling windows. Receive five-star service from a 24-hour concierge. Without a doubt, living in a high-rise can be the epitome of luxury. Amenities often found in these buildings include infinity pools, saunas and steam rooms. Furthermore, residents enjoy state-of-the-art fitness centers, and clubhouses complete with indoor and outdoor lounges.
The Best Locations for Las Vegas High Rise Condos for Sale
One of the biggest advantages of living in luxury high rise buildings is the location. Many of these buildings are located in the heart of The Strip. and all that downtown Las Vegas offers. Residents live close to world-class dining, shopping, and entertainment options. You can step out of your building and be in the heart of the action in just minutes.
Another advantage is the security provided by living in a high-rise. These buildings have security personnel on duty 24/7. This is in addition to advanced video surveillance systems and secure access elevators. These give residents peace of mind knowing they are safe and secure in their homes.
Finally, living in a high-rise can be a social experience. Many of these buildings host events and activities for residents. These provide a sense of community and make it easy to meet new people. So, here is a list of 5 best luxury high-rise condominiums. Each offers resort-style amenities and Strip views.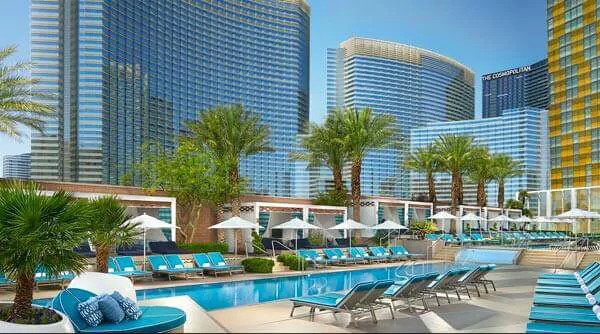 Formerly known as Mandarin Oriental, this 47-story high-rise sits on Las Vegas Blvd. It offers a mixture of hotel rooms (1-22nd floor), condos (24-47th floor), and penthouse residences which are located on 40-47th floors. Residences at Waldorf Astoria offer beautiful views of the surrounding Veer Towers, Aria, and NoMad Las Vegas. Also, enjoy all of the buzz taking place down on the streets.
One-bedroom units start at $1M. Currently the highest-priced penthouse on the 46th floor is offered at $8M. Luxury amenities include resort-style pool and spa, fitness center and private yoga studio. There is also a tea lounge and 5-star dining options. The Waldorf oozes class and luxe. It measures up to its own standard with sharp attention to detail.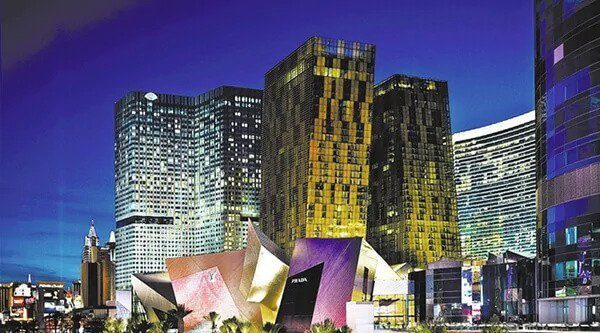 Located north of Waldorf Astoria, within City Center vicinity, are two 37-story luxe buildings. What makes these towers recognizable? They were built at an incline and have bright shimmering exteriors. Rooftop pool, spa, and exercise area make nights out a special experience.
Even for those who own condos on lower floors, it is always possible to have access to incredible views and city lights. Close proximity and walking distance to shoppes and restaurants make these towers even more desirable. Located within CityCenter, residents have easy access to world-class dining, shopping, and entertainment options. These include the Aria Resort and Casino. You will also find Crystals luxury shopping center, and the Park MGM Las Vegas. Overall, Veer Towers offers luxurious living in the heart of one of the most vibrant cities in the world. That alone makes it a highly sought-after address in Las Vegas.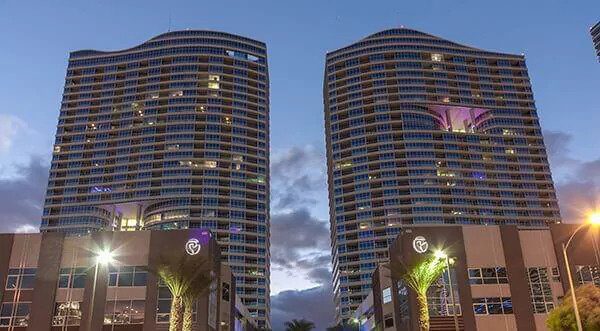 These two twin towers were built in 2006 and 2007. Each offers Panoramic views not only of the Strip, but also the valley. Then there are breathtaking mountain views on the west side. Amenities are truly second to none. The staff is incredibly kind and helpful. Condo layouts offer variety that may satisfy even the pickiest residents.
Panorama Towers features a range of residential units. These range from spacious one-bedroom units to sprawling penthouses. The units are designed with contemporary finishes and feature floor-to-ceiling windows, gourmet kitchens with granite countertops, and high-end appliances. Residents of Panorama Towers have access to a wide range of amenities. These include a fitness center, outdoor pool and spa, concierge services, and 24-hour security. There is also a private movie theater, meeting rooms. Additionally, there is a social lounge for residents to enjoy.
The complex is located within walking distance of the Las Vegas Strip. Consequently, it is so easy to access world-class entertainment, dining, and shopping options. It is also close to the T-Mobile Arena, home of the Vegas Golden Knights NHL team. Also nearby is the new Allegiant Stadium, home of the Las Vegas Raiders NFL team.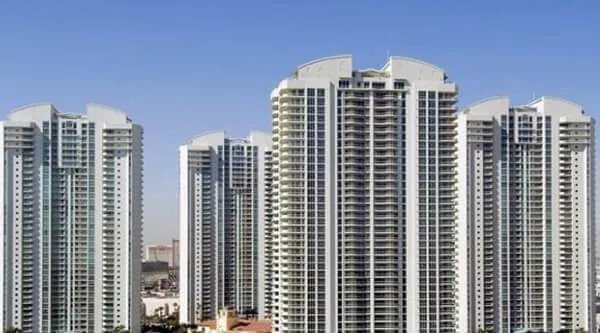 Located on Paradise Road, east of the Strip, Turnberry Place includes four 38-story towers. Each reaches 477 feet into the Vegas sky. The complex also includes the 80,000 sq ft Stirling Club which offers various amenities to residents. This development is unlike anything else in Las Vegas. It is an exemplary staple of class and richness. Residents of Turnberry Place have access to a range of amenities. These include a state-of-the-art fitness gym, outdoor pool and spa, tennis courts, and 24-hour concierge services. The community also offers a private club. You will love the restaurant and bar, lounge areas, and meeting rooms.
Located just off the Vegas Strip, Turnberry Place is close to a range of entertainment, dining, and shopping. These options include the Wynn Las Vegas, the Fashion Show Mall, and the Forum Shops at Caesars Palace. Overall, Turnberry Place offers luxurious living in a prime location. Furthermore, it is just minutes from the excitement and energy of the Las Vegas Strip.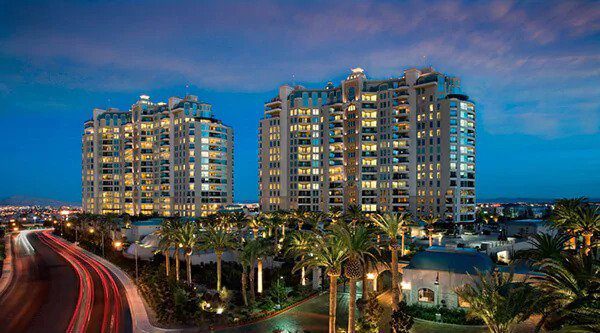 What makes this luxury development unique is its more distant proximity to the Strip. Thus, standing alone, two towers offer skyline views as well as gorgeous unobstructed valley views. Located in the heart of Summerlin, One Queensridge Place is close to a range of entertainment, dining, and shopping options. The Downtown Summerlin shopping center is always desirable. Residents also love Tivoli Village, and the Red Rock Casino Resort and Spa.
One Queensridge Place offers luxurious living in a prime location. Although near the Strip, it is in a more peaceful and secluded setting. It is the best of both worlds. This Las Vegas high-rise is considered one of the most exclusive residential addresses in Las Vegas.
Found: Luxury Condominiums With Panoramic Views of the Strip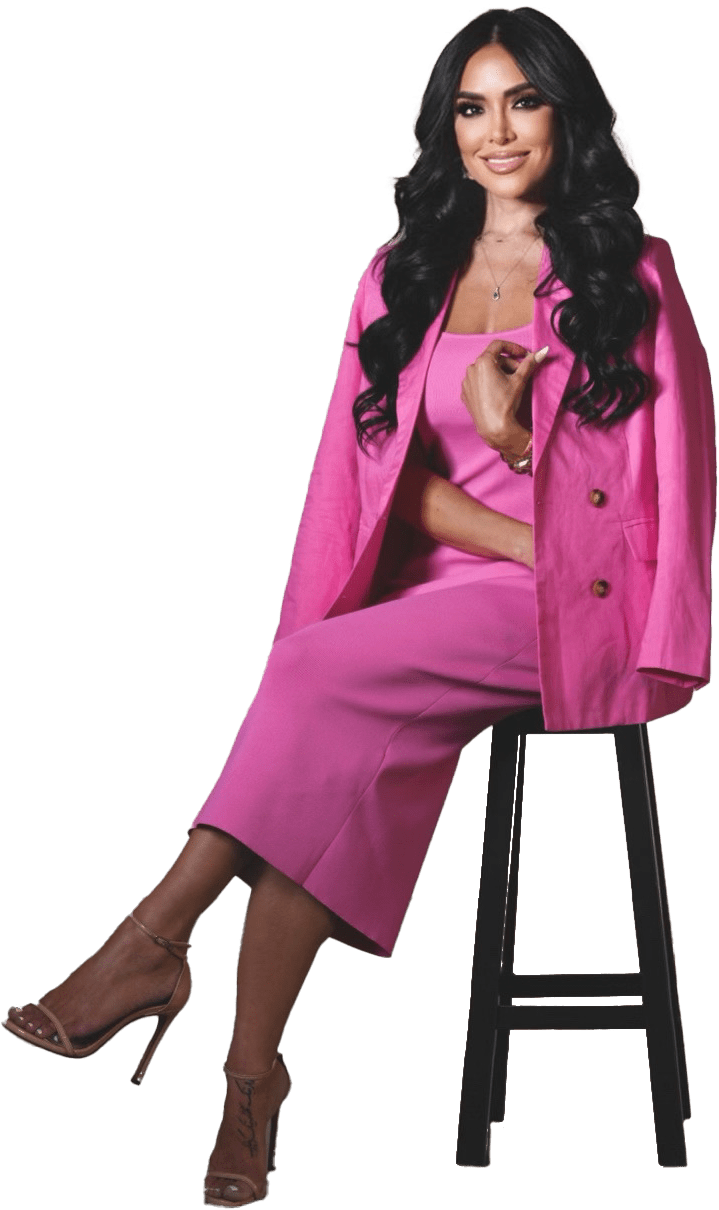 No matter which high-rise location you choose, you'll enjoy a maintenance-free lifestyle. Condos offer easy access to all that Las Vegas has to offer. And with the help of Mahsheed Real Estate, you can find the perfect condo to call home. Mahsheed is the Las Vegas luxury real estate expert.
Living in a high-rise condo also provides residents with great views of the city. Imagine waking up to a view of the mountains or the bright lights of the Strip. In addition, many high-rise condos have open-air balconies or terraces. You can sit and relax while taking it all in.
High-rise condos are available in a variety of sizes and floor plans. Mahsheed can show you cozy studios to spacious three-bedrooms. Some units even have custom finishes. It is so nice to live with hardwood floors, granite countertops, and the latest stainless steel appliances.
Easy Access to the Glorious Las Vegas Strip
When it comes to location, consider a Las Vegas condo situated in the heart of the action. The Strip, with its world-famous casinos, shows, and eateries, is only steps away. Plus, many highrises are located near the convention center. Naturally, this alone is a great option for those in business.
In summary, these condos in Las Vegas provide residents with resort-style amenities. There are incredible views, all from a convenient location. If you're in the market for an upscale luxury home, it may be worth considering a high-rise condo in Las Vegas as an option.
Las Vegas high-rise living offers the perfect combination of luxury, convenience, and security. With so many benefits, it's no wonder that more and more people are choosing to call these magnificent buildings home.
Tour These High Rise Condos With Masheed Luxury Real Estate
These are just a handful of the many Las Vegas luxury situations available in Las Vegas. Whether you're looking for a home in the heart of the city or a more peaceful retreat in the suburbs, there are many options to choose from. Mahsheed can show you the most exclusive listings.
Here at Mahsheed Real Estate, we provide value and knowledge to you as our customer. We are dedicated to your needs. We will be able to find you a place that feels like home. It will be our privilege to show you around these luxury buildings.