Las Vegas Luxury Real Estate Expert, Mahsheed Parsons, Specializes in Featured Properties and Las Vegas Luxury Homes for Sale in Las Vegas, Nevada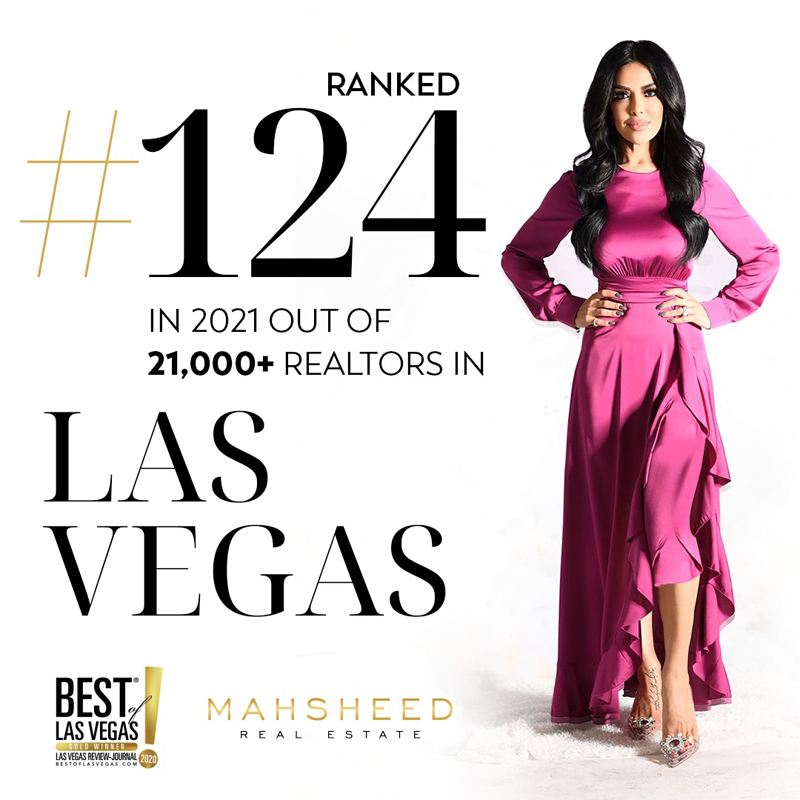 The sophisticated client seeking Las Vegas luxury homes demands expertise, competency and services at a higher level. Consequently, Mahsheed Parsons provides a mastery of the luxury market. This includes razor sharp skills, and team of dynamic, highly experienced professionals. We have a reputation of being the best. We cater to high-demand buyers. Mahsheed is committed to the highest ethical and professional standards. Therefore, dedication to providing our clientele with superior service is our top goal.
NV Luxury Homes for Sale in Las Vegas: Our Luxury Homes are More Than Just a New Place to Live in Nevada
Our office is a boutique real estate brokerage. We specialize in Vegas luxury communities, luxury high-rises and luxury homes. Mahseed's Team is ready to assist you in your home search. No need to spend an inordinate amount of your valuable time getting a feel of what's out there and where. We can viably narrow the field quickly. Moreover, we believe that a home is more than just a new place to live. It's an extension of your individuality. It is a reflection of your tastes, your lifestyle, and your personality.
What are Las Vegas luxury home features?
A luxury Las Vegas home is an exclusive residential property. It stands out from average homes due to its unique features, superior quality of construction, and furnishings. You'll find these homes typically boast lavish amenities. These can include superior appliances, custom finishes, spa-like bathrooms, gourmet kitchens and outdoor entertainment areas.
Dream homes in the Vegas area are often located in exclusive neighborhoods. Moreover, they are also near recreational activities such as golf and tennis. Residents enjoy custom homes in guard gated communities which feature state-of-the-art security systems. Included are private pools, large gardens and landscaped grounds. In addition to these features, these larger homes may also include even more. Like home theaters, saunas, steam rooms and other modern luxuries. Finally, if your standards are high, it is not hard to find homes that fit and stand out from the rest.
In Las Vegas NV which upscale neighborhoods are the richest?
Las Vegas is home to some of the most affluent neighborhoods in the United States. Summerlin, is a master-planned community in the western part of the city. Summerlin is also one of the richest neighborhoods in Vegas. Other wealthy areas include Anthem Country Club, Southern Highlands, Ascaya and The Ridges. And don't forget Queensridge and Macdonald Highlands. These communities showcase luxurious homes. They also offer a wide range of attractions such as golf courses, tennis courts, spa services, fitness centers and gated security.
Many of these neighborhoods feature private schools and access to world-class shopping and entertainment venues. The property prices in these areas reflect their exclusivity. However, these perfect homes also provide each residents with an enviable standard of living. This includes lush landscaping, mountain trails, canyon fairways and easy access to all that Vegas has to offer.
Where is Millionaires Row located in Las Vegas?
Millionaires Row in Las Vegas is located on the Strip. It's the area where some of the city's wealthiest individuals live. It's a collection of affluent neighborhoods. These exclusive neighborhoods are home to many celebrities, professional athletes, and the highly influential. The homes in Millionaires Row are typically located in gated communities.
Many boast expansive views of the surrounding desert valley. They feature things to do like private swimming pools, movie theaters, and golf. Those who have visited this exclusive area claim that it looks like something out of a movie set or postcard. Obviously, anyone looking to experience a taste of the luxurious life should definitely consider visiting Millionaires Row.
Where are the largest luxury property homes or mansions in Vegas?
The biggest houses in Vegas are located in the affluent neighborhoods of Summerlin and Henderson. Furthermore, these mansions typically come with expansive outdoor areas, multiple bedrooms, and large kitchens. Some of these homes also have access to private gyms, pools, and entertainment rooms. Undoubtedly, there are many features that make these homes in Las Vegas truly one-of-a-kind.
The area around the Las Vegas Strip is also dotted with upscale high-rise condominiums and apartments. Most offers stunning views of the cityscape. These include some of the most sought-after properties in all of Vegas. Best of all, they can be found at prices to suit any budget. Whether you're looking for a luxurious home or a more affordable option, there's no shortage of high-end homes. Or finding a great house in the Vegas real estate market.
Where do the rich stay in Las Vegas?
Millionaires who come to Sin City often stay at some of the city's most luxurious resorts. The Bellagio, Caesars Palace, Mandalay Bay, and the Venetian are just a few places. Millionaires can easily find world-class accommodations in high rise condos. Resorts that offer luxurious suites with private balconies and breathtaking views of the Strip and beyond.
These areas also feature lavish spas and fine dining restaurants. Living space with the amenities which one would expect from a five star resort. Furthermore, there are also many exclusive casinos. There millionaires can enjoy their favorite games or try their luck at beating the house. No matter what type of luxury experience is desired with real estate in Las Vegas, there is sure to be something for everyone - even millionaires.
Masheed Parsons: The Las Vegas NV high-end real estate benchmark!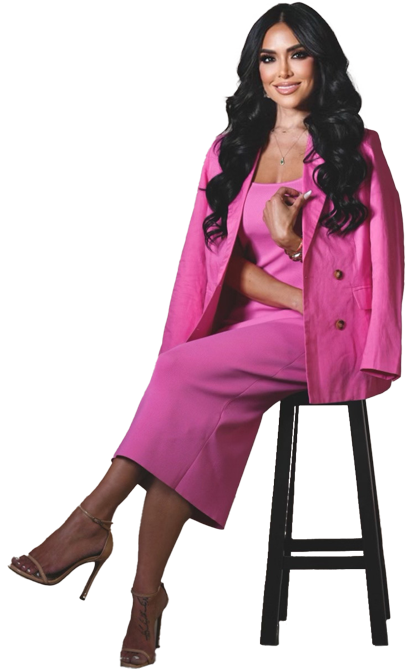 Each Las Vegas agent with Mahsheed has a niche focus of listings in the luxury market. These are the primary area of real estate expertise with our realtors. This specialization results in our real estate agents providing you with the most effective realty knowledge. We know the outstanding options on condos and homes in Las Vegas today. When you want to buy or sell your home, give Mahsheed a call so we may begin to make it happen. Buying or selling a home has never been easier.
If you are looking for luxury living, experience the Las Vegas benchmark for professionalism, expertise and integrity. Also, with exclusive access, be among the first to view available Vegas listings for sale. As new properties come on the market, you are among the first. Home buyers, from preview to closing, experience a seamless buying process. Whether you are looking for a custom exclusive property or a luxury high-rise. Get in touch with Mahsheed so you can be provided information on the properties of interest to you.
NV Luxury Real Estate Market Listing Knowledge
We are upper echelon property experts in the Vegas luxury market place. We provide clients with exclusive access to the top luxury real estate listings. As a consequence, you can expect serious advantages from your relationship with us. One of the most important is time. Moreover, your time is precious. We understand that.
Exceeding Your Las Vegas Real Estate Expectations
You have to make many complicated decisions when choosing your new property. Moreover, each home and area is unique. If you are searching for million dollar houses, it is highly likely that you have strict set of requirements. The homes you see must meet those requirements. The last thing you want is to waste your time looking at properties that do not measure up.
Best Use of Money and Time When Looking for a Dream Home or Showcase Condo
In conclusion, the key element in saving your time, is by filtering out undesirable properties. Moreover, this allows you to focus your time on visiting properties that meet your criteria. We find a luxury house or property that closely meets your requirements. Then we will contact you. We give you all the details. Finally, if it meets your approval, we will arrange a viewing at a time to suit you.
Southern NV is one of the most popular areas in the United States for exclusive home listings. Vegas is known as a playground for the wealthy. Moreover, Las Vegas luxurious homes are highly sought after by buyers looking to live the high life. From sprawling mansions in exclusive guard-gated communities to contemporary penthouse condos overlooking the famous Vegas Strip. You can find all types of properties for the wealthy here. Whether you're searching for a place to call your own or an investment property, there is something here for everyone. With its vibrant nightlife, world-class entertainment, and endless shopping opportunities, it's no wonder why the area is a top destination for luxury homebuyers.
Tour the Best Las Vegas Luxury Homes for Sale With Mahsheed
Mahsheed Luxury Real Estate has access to the most exclusive properties in Vegas. We work closely with homeowners, developers, and investors to bring you the best selection of luxury properties. We can provide you with a comprehensive market analysis. This will help you make informed decisions about your real estate investments. Our team also has the expertise to help you negotiate the best terms and prices for your transaction.
We understand that buying a luxury property in Las Vegas is not just about having a place to live. It is an investment in your future and lifestyle. Mahsheed is committed to providing you with exceptional service. We believe that our success depends on your satisfaction. We are dedicated to helping you find your dream home in the most prestigious neighborhoods in Vegas.
If you are considering buying a luxury property in Las Vegas, we invite you to contact us. We will be happy to answer your questions and guide you through every step of the buying process. We look forward to hearing from you soon!