Best Red Rock Canyon Las Vegas Hikes, Stops and Views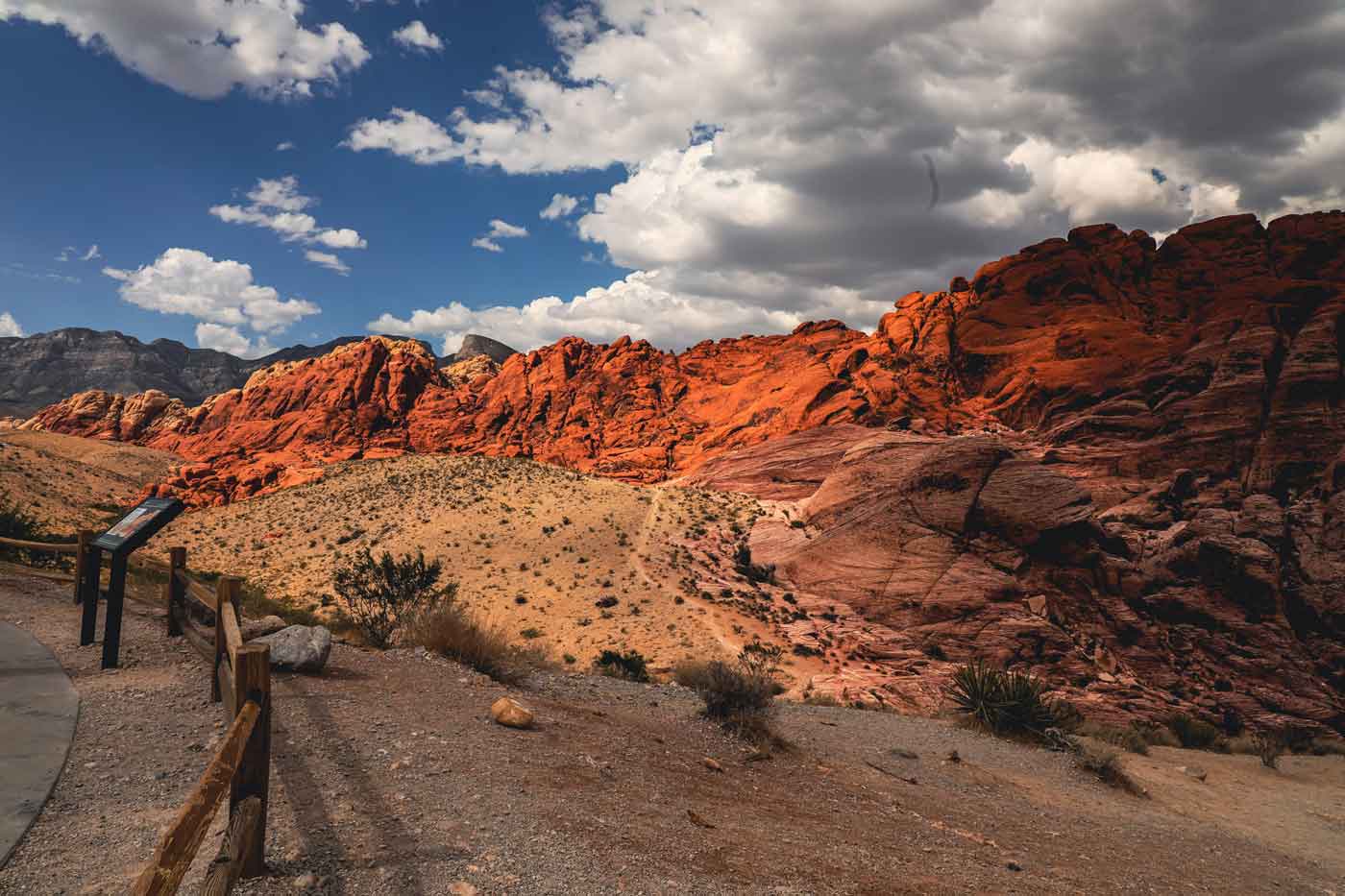 Red Rock Canyon National Conservation area is a local love. It is located just 17 miles west of the Las Vegas Strip within the Mojave Desert. The canyon was designated as Nevada's first National Conservation Area. The Canyon features a 13-mile scenic drive with hiking trails, wildlife, camping and recreational activities. Although locals love this outdoor canyon escape, the area is visited by more than 2 million people each year. Moreover, there are 26 hiking trails to keep even the most adventurous outdoor goer coming back for more. Furthermore, the canyon is one of the many benefits of living in Las Vegas. It is truly experiencing a blend of city and nature's solitude.
Visit Red Rock Canyon National Conservation Area
Because this area is highly desirable to live within, In July 2003, Clark County established the Red Rock Design Overlay District. This regulates the private land and boundaries. This act placed restrictions on new home builders to limit new homes. Consequently, if you'd like to live within the conservation areas you must buy an existing home. Or your can purchase an empty lot and build a new home.  However, if you can't live within the conservation boundaries, there are many surrounding areas to live within close proximity of the gorgeous canyon. Some of these areas include Summerlin, Red Rock Country Club and the town of Blue Diamond.
Living Around and Exploring Red Rock Canyon Las Vegas
The Country Club offers a variety of amenities, including two championship golf courses, a fitness center, and several dining options. The clubhouse features a formal dining room, casual lounge, and bar. The resort-style pool has two large waterfalls that create a tranquil atmosphere. There is also a spa and salon on-site with massage therapy and other wellness treatments available.
The Country Club also provides plenty of recreational activities for its members. Tennis courts, basketball courts, bocce ball court, pickleball courts and several playgrounds are all available for use by residents. For those looking to explore the outdoors further, there are miles of trails through the conservation area to enjoy hiking or biking. In addition to the great outdoor activities, there is also an 18 hole miniature golf course located right next to the clubhouse that's open year round!
The Country Club is conveniently located near some of Summerlin's best shopping, dining and entertainment. Some notable places within close proximity include Downtown Summerlin Mall and Town Square Las Vegas Mall. With so much going on in such close proximity to Red Rock Country Club it's easy to see why it's one of the most desirable neighborhoods in Las Vegas!
Tips Before You Arrive
We've curated some noteworthy tips, stops and hikes in Red Rock Canyon to simplify your visit. Find the best hikes at Red Rock. Subsequently, you'll be sure to navigate the area as a local or a visitor.
Expect to pay an entrance fee once you turn from highway 159 onto Red Rock Canyon Scenic Drive.
The Scenic loop is one- way and 13-miles.
The Canyon requires reservations 8-5 am from October- May.
Avoid Summertime- the heat makes the desert trails unbearable. If you do plan on coming in the summer BRING WATER and a lot of sun protection.
Note- you will more than likely lose cell phone service, make sure you screenshot or print hiking trails before arriving. Also, distinguish a meet up area for friends ahead of time.
8 Best Stops, Hikes And Views Along The Red Rock Canyon Scenic Drive
1) Red Rock Canyon Visitor Center
This is where you can use the restroom. You can also ask information about the best place for specific hikes at Red Rock Canyon. Choose your trail and grab water if you've forgotten your own.
2) Calico I and Calico II
Just past the visitor center is where you'll find Calico I and Calico II which are connected by the Calico Hills Trails. This hike is considered moderate with some hills. The total hike through all 3 areas is 6.4 miles, but the views are stunning. You'll get fantastic views of red sandstone rocks while at Calico Hills. You don't have to complete the hike to see great views from the lookout spots near the parking lot, if this hike doesn't suit your taste.
3) Calico Tanks
This hike is a highly sought after local favorite. The Calico Tanks is a 2.2 miles road trip. It is rated moderate and has a view of the Las Vegas Strip. The Calico Tank trail is perfect to start in the morning and end with Summerlin brunch nearby.
4.) Highpoint Overlook
This is the most sought after viewpoint on the scenic drive. Sitting at 4780 elevation, the Highpoint Overlook will provide views of red rocks of Calico Basin and peaks of the Bridge Mountain.
5) Willow Spring Picnic Area
After hiking, viewing, and maybe climbing, you'll surely be ready for a snack and a rest. Enter Willow Springs, where you can use picnic tables, the restroom and maybe even a quick hike. The Will Spring Loop Trail is the shortest hike in the park and only 1 mile through gorgeous scenery. Older visitors consider it the best hike in Red Rock.
6) Petroglyph Wall
If historical rock art landmarks are your thing without the hike, this will absolutely be your favorite stop on the drive. You can walk the .2 miles up to the wall and see the 800+ year old engravings. It is truly a sight to see.
7) Ice Box Canyon
The Ice Box Canyon Trail in Red Rock Canyon is 2.3 miles. Some areas contain boulders making this best hike moderately advanced. This hike is not great for children. The best part of this hike is during the springtime, there's a lovely waterfall at the end of the hike. This hike is also the best one to do in warm weather because there are a lot of shaded areas along the route.
8) Red Rock Canyon Overlook
The last stop on our list is the Red Rock Canyon Overlook. This area is just an overview of the canyon as you exit the conservation area and head back to highway 159. The panoramic views offered at this location will surely make you want to return and bring friends to repeat the journey through canyon.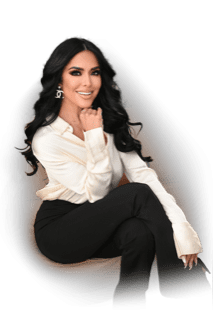 Find Out About Living in the Las Vegas Valley Near the Solitude and Beauty of Red Rock Canyon
Red Rock Canyon is located just minutes from the Las Vegas Valley. It is a place which offers stunning views of the desert landscape. You'll love the hiking and biking trails, rock climbing, and wildlife viewing. There are also picnic areas, allowing you to enjoy a peaceful lunch or dinner with friends. The Nevada Conservation League has designated the canyon as one of four national conservation areas in Nevada. This means that the area is protected and preserved for future generations to enjoy. Other benefits include its convenient location near downtown Las Vegas. Furthermore, there is easy access to other attractions in the valley, such as Hoover Dam and Lake Mead.
Mahsheed Parsons finds the Las Vegas Luxury Real Estate that best fits your needs. We provide you with insider access to pre-market or off-market homes. With our priority access, you'll get a jumpstart on your luxury real estate search. Get ahead of the competition. Feel confident that you're making an informed decision about your Red Rock Las Vegas luxury home purchase. Step to the front of the line and get priority access to the most coveted Red Canyon Luxury Real Estate. Talk to Masheed!