Want to Live in Nevada? Read our "Move to Nevada Checklist". Mahsheed Luxury Real Estate's Things to Know Before Moving to Nevada!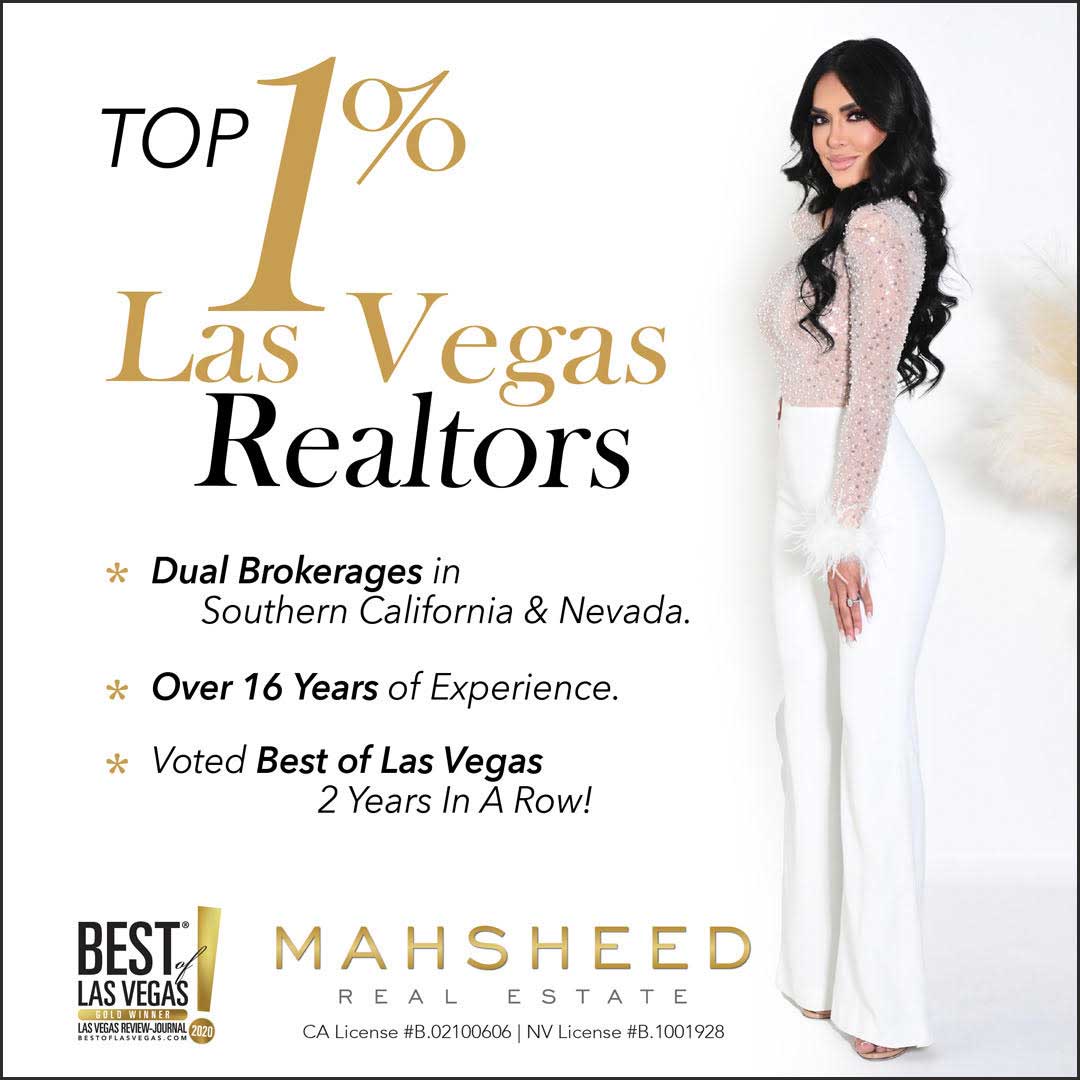 Looking for a Move to Nevada Checklist? There are many reasons to relocate to Nevada. "The Silver State" has amazing and wonderful benefits. These include no state income tax and a low cost of living. Furthermore, Nevada is home to great entertainment, casinos, beautiful scenery, booming job market, and our splendid state parks. There are also irresistible real estate advantages in a state known for its upscale living.
Mahsheed Luxury Real Estate has compiled a checklist to help make your move to Nevada seamless. The first thing you'll need to do is establish residency. You can accomplish this by purchasing property in Nevada. Being employed within Nevada is a requisite. Having a business in Nevada gets you there too. Helps if your children attend school within Nevada. Additionally, being registered to vote in the State of Nevada, of course. These are just a few ways to authorize residency. For tax purposes, Nevada will consider you a resident if you spend some time here. That would be more than 183 days. or 6 months out of a 12 month period in the state.
If you are looking for help with a Las Vegas home, you should contact Mahsheed Luxury Real Estate. We will be able to provide you with advice on the local housing market. Explore your options for places to live in Nevada and buying a home in Las Vegas. We help you find the best deals. If you are coming here from Southern California, we can help you sell your home there. Additionally, an experienced agent like Mahsheed can provide insight into neighborhoods. Furthermore, we help you make informed decisions about where to buy your next home. Without a doubt, Nevada is a great due to the overall cost of living.
Once you have established residency to live in Nevada, you can move onto our "Moving to Nevada Checklist":
Set up your utilities
Update your address with USPS
Update health insurance
Obtain and update other insurance policies you may need.
Get your Nevada Driver's License
Register your Car in Nevada
Obtain New car insurance policy
Prepare for Nevada taxes
Enroll children into new school
Set Up Your Utilities
You must set up your utilities in your new home. It's a good idea to contact these local Nevada utility providers. Arrange to set up service before you arrive.
These include:
-Gas and electric
-Water
-Trash services
-Internet/Cable
Update Your Address with USPS
Update your address and forward your mail. Visit the official USPS Change-Of-Address website at moversguide.usps.com
Update Health Insurance and Find a Local Provider
Moving to another state requires your to update your health insurance. Moreover, you'll need to find new healthcare providers like doctors, dentists etc. If you don't already have have insurance through your employer, you can search for Nevada health insurance at nevadahealthlink.com
Update Other Insurance Policies
Insurance coverage such as home insurance, pet insurance, and motorcycle insurance must also be updated.
Get your Nevada Driver's License
When moving to the state, you have 30 days after becoming a Nevada resident to apply for your state driver's license. To find a local DMV office you can visit the DMV website at: dmvnv.gov
Register Your Car in Nevada
When moving to Nevada you will need to register your car within 30 days. Once you go to the DMV to make the change you will replace your old state's plates with Nevada plates.
Obtain a New Car Insurance Policy
Each state has slightly different requirements within car insurance. Your old policy may not provide the same coverage as in your old state. In Nevada there are some car insurance requirements:
-$25,000 bodily injury liability per person
-$50,000 bodily injury liability per accident
-$20,000 property damage liability per accident
A great site to get insurance quotes in Nevada is: app.usecanopy.com/c/firstchoice
Enroll Children in Schools at Your New Place to Live
Before you move, you'll need to obtain copies of your child's school records and transcripts. You can search for information about school districts as well a charter and private school options at ccsd.com or doe.nv.gov
Prepare For Nevada Taxes. Our Cost of Living in Nevada Makes the State One of the Best Places to Live!
In Nevada there is no state income tax. So living in Nevada is relatively less expensive come tax time. For more information on Nevada taxes please visit: tax.nv.gov. When moving to a new state you'll typically have to file a state tax return in your prior state as well.
Overall, this checklist should help you get a head start on your relocation to Nevada. We hope the items and details above help make your Nevada move seamless and simple. You will love living in the state. It's the unmatched entertainment capital of the world!
Know Before Moving to Nevada the Best Places to Live in Nevada!

Now, back to locating a Las Vegas or Southern Nevada home. Getting attentive assistance finding a Las Vegas home with Mahsheed Luxury Real Estate. Surprisingly, for some, Las Vegas Luxury Homes and Upscale High-Rise Condos are not out of reach. Nevada is known for spectacular bang-for-the-buck luxury real estate. Most cities in Nevada offer location, excellent schools, tax rate and amenities. Buyers discover that life in Nevada is famous for affordably low risk gamble with high returns.
1. Research the local housing market. Before you invest in the Las Vegas housing market, do your homework. Research both current and past trends. Get an idea of where prices are headed.
2. Meet with a real estate agent. Before investing, talk to a real estate agent who is knowledgeable about the local market. The team at Mahsheed Luxury Real Estate can give you advice on what types of properties are popular and how much they cost.
3. Talk to other property investors in the area. Talking to other investors who have experience in the local market can be very helpful. Furthermore, they may have tips and advice that can help you make more informed decisions. Those tips may be invaluable when buying or selling property.
4. Consider rental potential. Considering buying a home as an investment? It's important to think about whether it has potential for rental income. Speak with real estate agents or investors who specialize in that potential. Get an idea of what kind of return you could expect from your Las Vegas real estate investment. Smart investments make Nevada a top state in the country. This is combined with the very favorable cost of living index.
5. Don't forget fees and taxes. When investing in real estate, there are always fees. These can include closing costs and legal fees. Moreover, include taxes that need to be paid on any profits made from a sale or rental income earned from a property. Make sure you factor these into your calculations when looking at potential investments.