Summerlin Las Vegas Homes For Sale
Summerlin Las Vegas Homes are one of the true gems of Southern Nevada. Mahsheed Luxury Real Estate offers exclusive access to the most desirable homes at Summerlin. You will love this purpose built community which has everything to offer the discerning resident. Close enough to access the bustling and vibrant city of Las Vegas, yet far enough away to feel like a true family community.
The Superior Quality Of Life At Summerlin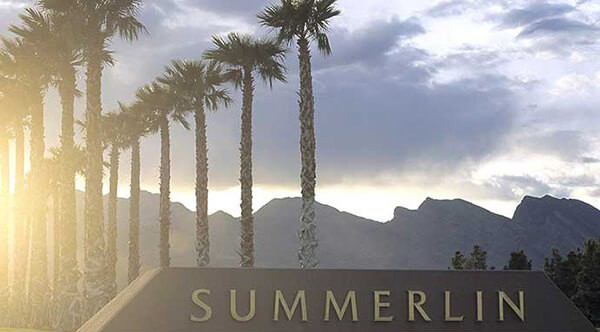 When it comes to delivering a superior quality of life and outstanding lifestyle, Summerlin Las Vegas Homes are hard to beat. Consequently, you will find a wealth of facilities from shopping outlets to golf course, outstanding schools to places of worship and so much more. Therefore, you will always feel glad you chose Summerlin. You will also be glad that you chose Mahsheed Luxury Real Estate. Not only do we offer the finest Summerlin homes ever built here, but selling homes is our passion. Therefore, for us to know that Mahsheed helped you find your perfect Summerlin real estate property is what drives us.
Summerlin- A Special Place To Live
Summerlin Las Vegas Homes for sale in this beautiful area on the western side of the Las Vegas valley are ever more popular and never less than stylish. Whatever the size of your family, this community will suit your needs and deliver the goods. From beautiful urban parks to the spectacular Red Rock station casino. Consequently, your every need is catered to.
Near Las Vegas, Close To Nature
Summerlin also has some delightful neighborhoods which compliment each other in both quality and architecture. Couple this with the proximity to Las Vegas, the Red Rock Canyon conservation area and the majesty of the Spring Mountain range and you have truly found a special place to live. With the city residents numbering just fewer than 25,000 the at-home family feel of Summerlin is quite incomparable when you consider the stunning location.
Get The Highest Standard Of Service At Summerlin
When it comes to a desirable place to live, Summerlin Las Vegas Homes are difficult to top. Furthermore, when it comes to finding a better Summerlin real estate company, Mahsheed Luxury Real Estate is impossible to beat! Let us help you in your quest to find your ideal home in one of the most ideal communities in Nevada. Moreover, delivering the highest standard of service is, quite simply, what Mahsheed is all about. Whether you are buying or selling, you will have a professional and pleasurable experience.
Begin Your Truly Memorable Living Experience
Right now, the community of Summerlin and a multitude of exclusive homes for sale await you. Obviously, Mahsheed Luxury Real Estate is here to facilitate your move to Nevada and the start of a truly memorable living experience.