Custom Las Vegas Luxury Homes and The Modern Home Design Highlights of Blue Heron Homes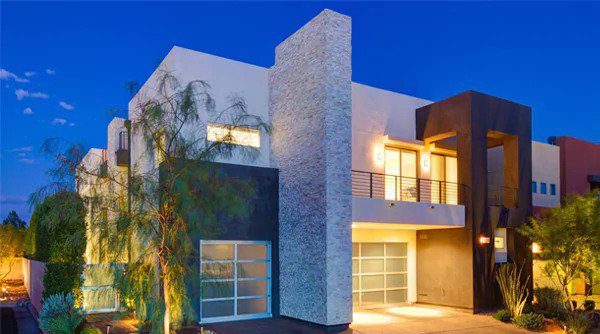 Blue Heron is a custom home design led development firm. They specialize in aspirational living through personalized home experiences within Southern California and Clark County, Nevada. Blue Heron has many community homesites throughout the Las Vegas Valley. Specifically, custom homesites are located within Lake Las Vegas, Section 10, McDonald Highlands, Tomiyasu Neighborhood, Roma Hills, and Southern Highlands. Moreover, these types of homes are designed to reflect their environment. Consequently, they are definitely the most innovative, modern, energy efficient and airy properties. This is the key point for the home market in Vegas, presently.
Thoughtful planning of every detail and the inspired functionality of design define the BH approach to architecture. This is at once efficient, comfortable and aesthetically pleasing. A home is built which you're proud to own. Moreover, it is a home with warmth and personality that is the envy of all.
Las Vegas Luxury Real Estate: A design experience around your lifestyle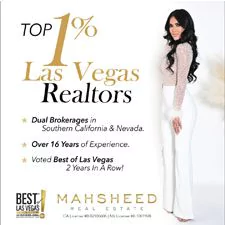 Blue Heron offers a unique home building design experience unlike any other luxurious homes in Vegas. The BH Elite team works with the client to develop a home from the foundation to furnishings. Importantly, this creates a design experience around your lifestyle. As stated by Blue Heron "Design is art and science. Design is creation and destruction. Design is ideas and execution. Design is the language of the human experience. Design is in everyone - including you".
In addition to the BH Elite team, they also have a community home division called BH Nexus. They are responsible for creating harmony between physical nature and human nature. This is provided by creating an area which includes a team of experts from designer to construction team. As a result, this master planned home community also provides many amenities for outdoor living. Consequently, the community's one-of-a-kind homes offer amazing features such as a breathtaking sky terrace and walk-in closets.
Here are some reasons why Blue Heron Homes have arguably become the highest sought after custom designer and producer of affluent homes in Las Vegas.
First, the construction team and design architects are all under the same roof. This leaves little room for mistakes and miscommunication issues within the home building process. It also creates a seamless experience for the client. Secondly, Blue Heron's design team has an design option in which buyers can choose to add full furnishing and home decor packages. Lastly, consumers love the process because of the transparent budget planning. The architecture design team work closely with the construction team. This maintains an accurate cost projection so there aren't any surprises in costs.
Aside from customer experience and unique approach to upscale home design, BH was noted in Forbes. They were selected by the National Association of Home Builders to design and create the New American Home in 2013. Along with this honor, BH was the first company chosen for architect, interior design and builder. This honor has truly placed Blue Heron in a league of its own.
The Las Vegas home buyer design process delivers your dream lifestyle
Undoubtedly, Blue Heron offers much more than most home developers. They single handedly allow the home purchaser to be a part of the design process. This is in every aspect of the build from the foundation to the decor. The aesthetic available by BH has absolutely changed the way the industry is moving forward. This is within home design in Vegas and around the world. Imagine your dream home building experience as more than just a place to live. Indeed, Blue Heron can absolutely deliver you the dream lifestyle to truly 'amplify your vibe.'
Blue Heron designs strive to create a community living experience like no other. The focus is on creating unique, lasting residences that are harmoniously integrated into the natural landscape. Moreover, this reflects an enduring commitment to sustainability and quality craftsmanship. These homes provide residents with all the modern conveniences while maintaining a sense of place, community and connection to nature.
Social benefits of a sense of place and sustainable design
Sustainable design is not just about reducing consumption of resources and minimizing environmental impacts. It is also about creating social vitality within communities. This means encouraging interaction among neighbors. Additionally, it is providing access to shared amenities such as green spaces, common areas and transportation options. Furthermore, a sense of place is created by incorporating features such as local materials, landscaping and artwork. This brings a sense of uniqueness to each residence or neighborhood.
Blue Heron is committed to being environmentally sensitive as well as ecologically smart. That commitment affects a multitude of decisions. This ranges from site selection, to energy efficiency, passive solar design, building materials and color selections. Additionally, it bestows an intelligent, long-term perspective on regional and community development.
These stunning Las Vegas homes include dynamic outdoor living spaces
The open areas are just as carefully planned as the spacious interiors. Stunning Vegas homes have been designed with oversized courtyards. Moreover, these create a dynamic living room outside complete with fireplace, water feature, and sky deck with Strip views. A roll-up glass wall blurs the boundary between the stylish inside of homes and the great outdoors. Expansive square footage offers 20-foot ceilings. Also, an array of large energy-efficient windows, beautiful steel staircases and stunning modern kitchens. The unique flexible floor plans accommodate any lifestyle. This includes up to six bedrooms allowing for dual master bedrooms, special media rooms and even private casitas.
Experience expansive rooftop sky decks with soaring unobstructed views
Exceptionally spacious loft living is just part of the irresistible allure. Some of Blue Heron's largest and most flexible floor plans integrate the best of both indoor and outside living areas. These include expansive rooftop sky decks that can be easily accessed by private elevators. Soaring, unobstructed views of the nearby Strip are included. Furthermore, the scenic beauty of nearby red rock canyons is a life-enhancing quality all will enjoy. Beautifully landscaped parklands with trails and recreation areas provide homeowners with a rare and beautiful sanctuary within the city. Careful site planning includes the incorporation of solar photovoltaic arrays. This ensures owners enjoy the full benefits of ecologically smart design.
Sophisticated modern design involves smart passive solar design. Included are spacious, comfortable outside living rooms in every home. Imagine out-of-doors amenities, contemporary landscape design and three pools within an affordable gated community. Ultimately, Blue Heron designs aim to create living experiences that are comfortable for today's lifestyle needs. Conversely, these are also timelessly elegant for tomorrow's generations.
Exceptional Blue Heron Las Vegas Luxury Real Estate Guidance
Contact Mahsheed Parsons for comprehensive guidance encompassing the Blue Heron Las Vegas Market. Peruse Mahsheed's Featured Listings section to view the most exceptional affluent properties offered in Las Vegas. Mahsheed is experienced in the upper-echelon home market here. Values and extensive knowledge of the local market are what separates Mahsheed Parsons from other agents. Feel free to contact Mahsheed whether it entails buying or selling in Nevada or California. She can assist you with detailed attention throughout the process, while providing exceptional and distinguished service.
Building on a foundation of honesty and respect for clients, Mahsheed Luxury Real Estate strives to find homes that enhance the lives of those who live in them. Let Mahsheed help you find the perfect Blue Heron Las Vegas home.