The road to Vegas is paved with luxury real estate. It takes an expert to navigate this labyrinthine maze of glass, gold, and neon lights. Look past the flash and glimmer, and you'll find a city with soul – one that is worth your investment, and which promises all kinds of returns.
I'm Mahsheed Barghisavar, a real estate broker specializing in luxury homes in Las Vegas, Nevada and various communities in Southern California. With more than 15 years of experience, I help clients find exactly what they're looking for in this dynamic market, where the sheer number of options can be dizzying.
As owner of Mahsheed Real Estate, LLC, I'm here to make the buying and selling process easier for high net worth clients with demanding schedules.
Together with lead agent Olena Webster, who speaks fluent German, Russian, Spanish, and Ukrainian, we give you access to a highly competent and business-savvy team that is invested in your success.
Gain access to the most coveted listings in Nevada, sell your home fast, and get white glove service from start to finish. Whether you're looking for a luxury condo on the LV Strip or a modern mansion in the desert, our job is to help you stay on schedule, preventing delays and executing flawless transactions for busy clients.
Everyone's a winner with Mahsheed Real Estate, LLC.
Dollar value of homes sold over the years
$200+ million in total sales volume
Affiliations
Greater Las Vegas Association of REALTORS®
Specializations
Luxury real estate
Buyer's representation
Listing representation
Relocation
Property management
Foreclosure                                                                                                        
Awards and distinctions
Best of Las Vegas Gold Winner for Best Luxury Real Estate Brokerage (2020)
VEGAS Magazine Dynamic Women Award (2018)
Deluxe Version Magazine Woman of Brilliance Award (2017)
Las Vegas Annual Silver State Awards Best Real Estate Agent (2016)
Young Professionals Network (YPN) Top 40 Under 40 HALL of Fame (2016)
Realty One Group Inc. Top Producer Award (2014)
Young Professionals Network (YPN) Top 40 Under 40 Realtors (2013, 2014 & 2015)
Professional profile:
My commitment to clients has placed me in the top 3% of Realtors and top 1% of real estate brokers in Las Vegas. This kind of recognition has only fueled my passion for service and real estate.
My client base has grown exponentially since the company's founding in 2006. Today, some of our best clients include professional athletes, celebrities, heads of industry, foreign investors, and major lending institutions who've been captivated by Greater Las Vegas' luxury lifestyle.
The key to our success is integrity, authenticity, and genuine concern for our clients regardless of dollar value. We understand that high net worth individuals have busy schedules, and so we make every effort to make their lives just a little easier and less stressful by delivering flawless service.
Aside from support and guidance, our company brings added value to each transaction, helping buyers and sellers create the best outcome imaginable.
Business philosophy 
Doing the Right Thing Creates the Right Results
My approach to real estate is simple and straightforward – just be good. Be good to yourself and others. Do the right thing, and the results will come. In a competitive and fast-paced industry like real estate, it can be easy to forget about kindness. But kindness is what brings people together, and the reason people want to find their dream home. That's why I believe in bringing kindness and compassion back to the equation.
Here at Mahsheed Real Estate LLC, we always strive to do the right thing. This principle guides all our decisions, from our day-to-day operations to high level decision-making. Our business philosophy has helped us become one of the most trusted real estate brokerages in Nevada and California. Without a strong moral compass, we wouldn't get the kind of results we have.
We go beyond real estate as active members of our community. We support the Nevada Childhood Cancer Foundation (NVCCF), Mayte's Rescue, Progressive Animal Welfare Society (PAWS), On My Way Home Rescue, and various anti-bullying organizations. We create annual philanthropic events to raise funds for those in need.
I personally share proceeds of my commissions to NVCCF, Mayte's Rescue, the Make-A-Wish Foundation of Southern Nevada, or the client's organization of choice after every closing. Real estate can do wonderful things for the communities we serve, and our involvement with various charities makes us better agents.
Career journey and background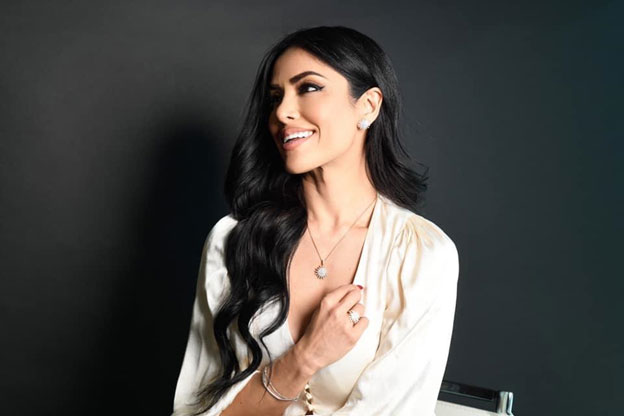 My real estate journey began with a bachelor's degree in Business Marketing and Business Management from San Jose State University in 2003. I bought my first home at 22 and have flipped five properties and commercial land lot within the same year.
I also joined my father's car dealership as a Managing Partner in the Greater Las Vegas Area, handling the company's marketing and day-to-day financing and business accounts.
With a strong entrepreneurial background and hands-on experience in sales and property investment, I help clients maximize their investment real estate opportunities.
There's nothing like the thrill of finding properties with tremendous potential and raising their value through various improvements. I currently own a vast variety of properties, buying and flipping properties with my business partner and investing in different businesses.
And as someone who speaks fluent Farsi and English, I can communicate with clients of all backgrounds with ease and clarity.
I founded Mahsheed Real Estate, LLC in 2006 to provide bespoke services to clients who've been enamored by the unique lifestyle that the Greater Las Vegas Area offers.
Finding the right representative can be difficult, which is why I started my company. With a combination of competence, commitment, and compassion, our aim is to put clients at ease as we help them through the complexities of luxury real estate transactions.
We've worked with professional athletes, entrepreneurs, and families in search of a place where they can thrive and prosper. It's been an amazing journey, and we look forward to hitting new milestones in the coming years.
What makes Mahsheed Real Estate, LLC different?
Mahsheed Real Estate, LLC is a woman-owned and led brokerage serving clients in two markets – Nevada and Southern California. For many clients moving to Greater Las Vegas from SoCal, they often have to deal with the tough balancing act of selling their home before buying a new one in order to avoid having to take over two mortgages. It takes extensive planning, coordinated effort, and foresight to make this happen.
And while our clients are organized and efficient individuals, they also have careers, businesses, and relationships that demand their attention. This is where we come in. Our business acumen and marketing expertise allows us to execute transactions with remarkable ease and efficiency. We'll help you make a smooth and seamless transition to your new life in Greater Las Vegas, no matter the cost.
You can trust us to do the right thing each time. Real estate is a complex industry with many gray areas and conflicting interests. But when you work with us, you can look forward to a real estate partner who will protect your interests no matter the circumstances. We'll give you the facts and data to help you take the guesswork out of each transaction.
During negotiations, we maintain an assertive but diplomatic stance, making every effort to arrive at a win-win situation for all parties involved. Types of property represented
We've represented some of the finest properties in the Vegas Strip, GreenValley, Henderson, Summerlin, and various communities throughout Greater Las Vegas and Southern California, including:
Single-family homes – The Greater Las Vegas Area offers a fine selection of Mediterranean, Pueblo, Spanish Revival, Tudor, Contemporary, and Ranch-style homes with thousands of square footage of living space. These homes are situated in Nevada's stunning desert landscape surrounded by agave, cacti, and other native flora.
Condos – Live large in the luxury high-rises of Las Vegas, which provide all the comforts of home with none of the upkeep. Many of these condos are located within close proximity of LV's top attractions, shops, restaurants, and fitness studios.
Vacant land – Find the right piece of land on which to build residential or industrial properties. The company provides access to the choicest parcels of land in various locations throughout the Greater Las Vegas Area.
Not sure which one's right for you? Schedule a consultation today.
Notable transactions
Some of our most recent high-profile transactions include:
618 SAINT CROIX ST, HENDERSON, NV
Sold for $4,325,000
This stunning home is located in one of the most desirable communities in Nevada and features modern design elements that appeal to the sophisticated buyer.
2857 PARADISE RD #3301 LAS VEGAS, NV
Sold for $3,832,700
As one of the largest and most opulent penthouse suites in Vegas, this home features floor-to-ceiling windows, spacious terraces, and a wine cellar in more than 5,000 square feet of prime living space.
3722 SOUTH LAS VEGAS BLVD #602 LAS VEGAS, NV
Sold for $805,000
This light-filled luxury condo is classic Las Vegas with an open floor plan, high end appliances, and European-style cabinetry in addition to first rate amenities like a rooftop infinity edge pool offering views of the city skyline.
Other areas and luxury developments
Mahsheed Real Estate, LLC can help you buy and sell in these residential developments in Greater Las Vegas:
Waldorf Astoria
Panorama Towers
The Ridges
The Summit
Tournament Hills
Veer Towers
Roma Hills
Seven Hills
Southern Highlands Golf Course
Blue Heron Homes
Scotch 80
Rancho Bel Air
Turnberry Place
The Martin
Anthem Country Club
Queensridge
Contact us for inquiries on active listings in any of these communities.
Why live and invest in Vegas?
Sin City has come a long way from the sequins-and-poker-chips image that it evokes. Today, Greater Las Vegas and the surrounding areas is a viable place to live, not just for singles and young professionals, but also for families, retirees, entrepreneurs, artists, and everyone in between.
With suburban developments, good schools, beautiful parks, and outdoor attractions, LV has transformed into a community that offers a high quality of life and an exquisite selection of luxury real estate.
But some things have stayed the same, and the city has never lost its luster. The survivalist spirit of its earliest settlers has turned into a zest for life among its present-day residents. The house always wins in Vegas, and we're waiting for you to take your place at the table.
The housing market is on overdrive. It's no secret that luxury homes in Las Vegas are some of the most coveted properties in the United States. Homes sell fast, prices set new records, and buyers sometimes pay cash. But beyond the numbers, owning a home in the Greater Las Vegas Area will bring you satisfaction, stability, and wonderful memories that you'll cherish for years to come.
Tips for choosing a real estate agent in Greater Las Vegas
When the stakes are high, it's important to work with an agent-broker who can minimize risk and smooth over any potential sources of conflict and miscommunication.
Schedule a consultation – While it's never a bad idea to read online reviews and testimonials, there's simply no substitute for a consultation with a real estate professional. Whether online or face-to-face, a consultation lets you get a feel for the agent's personality, communication style, and work values.
This also gives you the opportunity to ask questions that will help you gauge their knowledge and expertise. From there, you can decide whether or not you can trust them to represent you in a real estate transaction.
Look at their social media – Aside from reading online reviews, it's also worth checking out a prospective agent's social media accounts just to get an idea of their values, professionalism, and authenticity. What kind of image does their business project? How well do they comport themselves online? What's the overall tone and quality of their posts?
Ask about their philanthropy – It's not enough for agents to be good at their jobs. They should also be active members of the communities they serve and help improve the lives of the residents who live there. When talking to agents, ask them if they support any charities or social groups. This will also give you an idea of their personal values.
Look at their availability – Are they doing this full-time? How much time can they commit? Real estate is a 24/7 job, which is why it's always preferable to work with a full-time agent or broker who will take calls, process paperwork, and attend to other details around the clock. They should also make themselves available and accessible to clients, particularly high net worth clients who travel frequently and have busy schedules.
Reviews
"Mahsheed is a godsend! She was extremely professional,detail oriented and helped make the process effortless. She was always available for showings and even indulged me to see the same units multiple times. She helped me negotiate an amazing deal and I couldn't have done it without her. Thank you" – Christina DeVille
"I have been in Las Vegas for over 20 years and Mahsheed's professionalism and great knowledge and contacts in our beautiful city of Las Vegas is unparalleled.  She is very personable, knowledgeable and she is a gorgeous person inside and out.  She will definitely sell or find you the right home.  She did that for me in a very short time.  Thank you!" – Ma Paulina Salen
"5 star experience.  From start to finish.  I would recommend her without hesitation.  Upon deciding to list with her, she promptly got some of the best pictures of my condo.   Condo was listed with fantastic description and pics within 48 hours.   She screened all the offers in detail for me and presented each of them to me.  I could tell that my best interest was always her primary goal.  No pushing.  No coercing or convincing to accept any sub optimal offers.  Took a few offers to accept the right one.   Even after the closing some new issues arose and she was there to help without hesitation.  I recommend her highly.  She is the best!"  – Surjeet Singh
Remember that working with the right representative is half the battle. Choose someone with the right skills and values for a successful transaction.
Contact Mahsheed Real Estate, LLC to start working with an experienced Las Vegas luxury Realtor. You can fill out our online form, call 702-769-6274, or send an email to [email protected] to schedule a consultation.
We'd be happy to answer any questions you might have about our services, business philosophy, philanthropic work, and more.
When you work with us, you gain access to real estate professionals with:
15+ years of experience
Fluency in Farsi, German, Russian, Spanish, Ukrainian, and English
Knowledge of the Nevada and Southern California housing markets
Extensive skill in marketing and property investment
Expertise in luxury real estate, including single-family homes, high-rises, and condos
A global network of business contacts
We're confident that you'll enjoy living and doing business in Greater Las Vegas. We'll be here once you're ready to explore your options in the luxury market.
Follow us on YouTube, Facebook, and Instagram to get the latest scoop on Las Vegas luxury real estate.