Find Las Vegas Luxury Real Estate. Invest in Luxury Las Vegas Real Estate. Talk to Mahsheed About the 2023 Luxury Real Estate Market!
All around the metro are upscale Luxury Homes and gated communities. This is where some of the world's high net worth individuals reside or have a second home. Luxury is a way of life in Las Vegas, Nevada.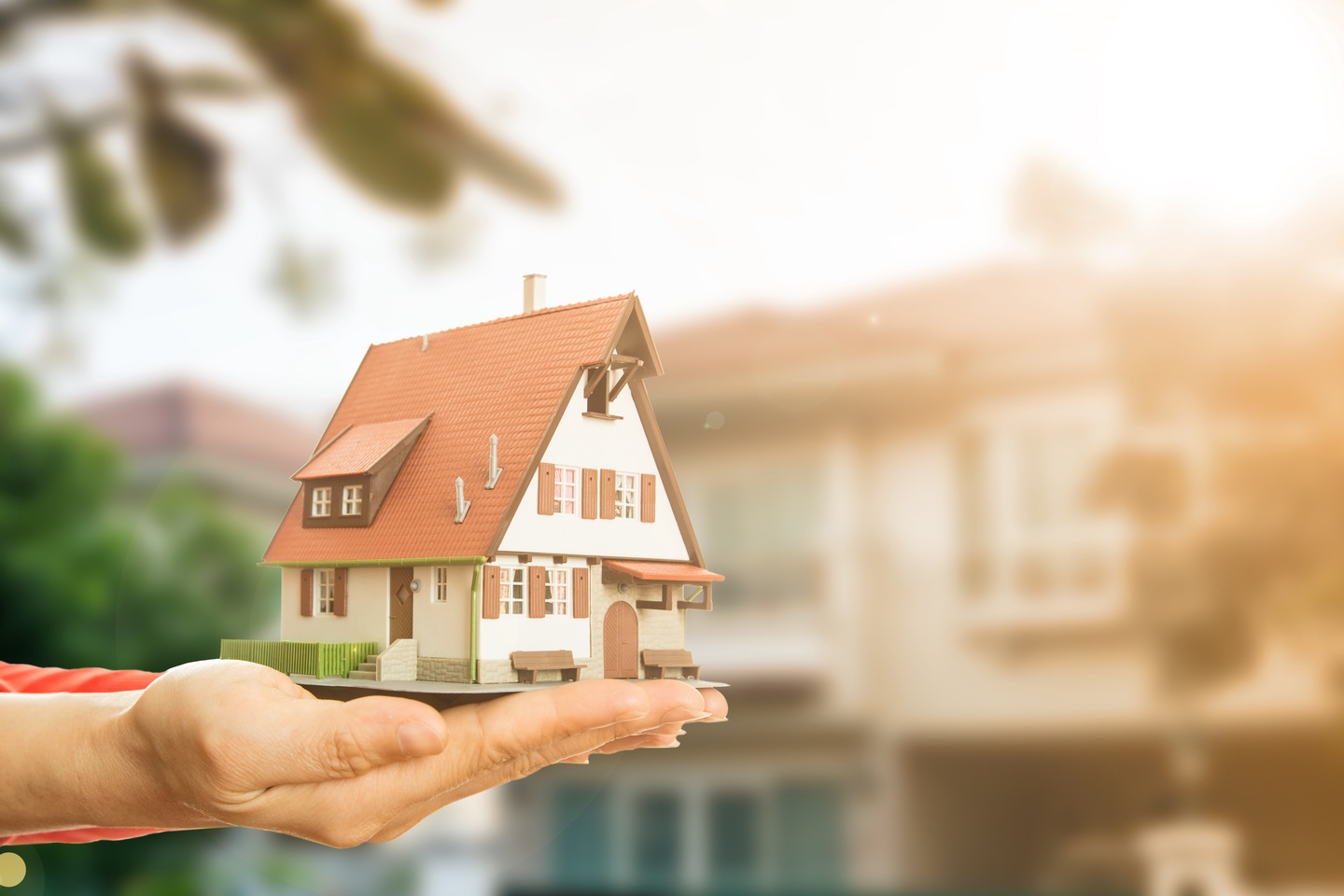 Las Vegas is an iconic city famous for its glittering casinos, hotels, festivals, concerts, and performances. Las Vegas is known as the "Entertainment Capital of the World". It is visited by millions of people every year who come to experience its legendary parties and attractions.
Las Vegas Tourism
Tourism plays an important role in the city's economy. Of Metro Las Vegas's population of more than 2.2 million, about 15% are employed in the tourism industry. Additionally, more work in related businesses. In the city of Las Vegas, around two-thirds of the city's 650,000 population are employed in tourism-related activities. Other industries also thrive in the area, including manufacturing, mining, and finance. Construction is a major employer as well. As a result, new developments are constantly rising in the metro to accommodate the ever-growing population.
Las Vegas History
Las Vegas was founded in 1905 by investor William A. Clark. The spot was a depot for the Union Pacific Railroad, which Clark partly owned. The depot and station cafe included the town's first casino. Growth was slow at first, except in one area. Prostitution and gambling was legalized. In 1910 gambling was outlawed. Consequently, the town entered its infamous era of underground casinos and speakeasies. The city incorporated in 1911 and saw tremendous growth in the 1930s. There was re-legalization of gambling and the construction of the Boulder Dam began. The Strip was born in 1941 with the opening of El Rancho Vegas resort in the area where other large casino hotels were located. During and after WWII, Las Vegas became the site of several Cold War facilities, such as the well-known Nevada Test Site. In the 1960s, millionaire businessman Howard Hughes bought a number of casino hotels on The Strip. From then on, gambling became "gaming". Thus, it was given a legitimate mantle as a corporate-run business.
Las Vegas Location
Las Vegas is part of the Mojave Desert in Southeastern Nevada. It is spread across a broad valley surrounded by mountain ranges on the north, east, and west. The city and a few spots along the Colorado River are the only significantly settled areas in the desert. The city of Las Vegas is the cultural and economic center of the Las Vegas Valley metropolitan area, which is coextensive with Clark County. The metro includes the cities of Henderson, North Las Vegas, and Boulder City, as well as 11 unincorporated communities. These include Summerlin, Paradise, and Spring Valley. Located in the heart of the desert, Las Vegas Valley's closest neighbors include Pahrump, NV, Bullhead City, AZ, and Saint George, UT.
10 Reasons to Invest in Luxury Homes and the Luxury Las Vegas Real Estate Market in 2023
Looking for great investment opportunities in Las Vegas luxury real estate? Here are ten reasons why you should start your search in Las Vegas:
1) The 2023 luxury homes local real estate market is resilient.
Home values in Las Vegas have been rising since 2012, increasing nearly 250% from December 2012 to December 2020. Perhaps there's no greater test on the market's resiliency than the COVID-19 pandemic. Consequently, by all indications, Las Vegas is coming out on the winning end of it. Properties are currently selling at record highs, and rental homes remain in high demand. Home prices in the city have increased by over 7% in the last 12 months. They are expected to gain another 10.1% over the next year. The average rental rates are also up between 25.1% and 37.8% over the previous year. This indicates a strong demand for rental properties.
2) Move to Las Vegas NV, it offers great quality of life that attracts high end home buyers and renters.
Las Vegas's unique economy, location, and history have given it a flavor all its own. From being a weekend getaway for fun seekers, the area has evolved into a highly desirable community. This great place to live offers a high quality of life for young families, retirees, and everyone in between. Moving to Vegas means being close to the city's world-famous attractions, fabulous shopping and dining, and amazing entertainment. Underneath the glamour, Las Vegas is a family-friendly community that offers fantastic outdoor opportunities. Some of Nevada's top outdoor destinations can be found right here. These include Red Rock Canyon, the Baja Sand Dunes, and Lake Mead Recreational Area. There are numerous parks and recreation centers around the metro. Las Vegas also boasts highly rated schools, an excellent healthcare system, and upscale retirement communities.
3) Las Vegas luxury homes cost less than in similar communities.
When you buy luxurious property in Las Vegas, you get more value for your money. Average home prices in the metro may be higher than the national average. But they are comparatively lower than other major metropolitan areas. And much lower than Los Angeles and New York. As of October 2020, the median listing price of homes in Las Vegas was $181 per square foot. In Los Angeles, the median listing price for the same period was $552. While in New York, it was $618. It's not surprising that a considerable portion of movers to Las Vegas are from California. They find Vegas luxury properties to be a steal. Even the highest-priced custom homes in new developments in the metro are priced lower. These are comparable to relatively inferior properties in Los Angeles, San Francisco, and similar metros. There has been a rising demand for upscale homes in such communities as MacDonald Highlands, Henderson, Red Rock Country Club, and others. Upscale properties and new homes available there can be obtained for much lower prices than those in other major metros.
4) Tourism props up the economy (and luxury homes market).
Las Vegas typically welcomes over 37 million tourists every year. While the city's hotels are among its top draws, more and more tourists are opting to stay in luxury vacation rentals. Consequently, they can get more space, freedom, and high-end amenities for less. This is due to the popularity of short term stay platforms like Airbnb and VRBO. It has become much easier to find targeted renters for vacation properties. As expected, tourism in the city has been severely affected by the COVID-19 pandemic. However, vaccines were rolled out throughout the US and the economy regains strength. Tourism in Las Vegas is expected to bounce back strongly. While elsewhere, tourism is still visibly below normal levels, but the number of visitors have slowly been rising here. Furthermore, it is up to more than 1.8 million in October compared to only 151,000 in May. This is an increase of more than ten times. Wynn Resorts CEO Matt Maddox predicts that when the crisis passes, people will want to have a good time and Las Vegas will be the place to let loose.
5) The metro's tax benefits attract high net worth individuals.
Las Vegas residents enjoy excellent tax benefits. There is no individual state income tax. This is something that attracts people from all walks of life. This is especially attractive to individuals with above average incomes. The state of Nevada does not impose personal income tax, corporate income tax, and tax on medicine or food. On top of this, the state has one of the lowest property tax rates in the country at only 0.69%, compared to the US average of 1.08%.
6) The population is rising fast.
A fast-rising population means greater demand for homes and rentals, pushing property values even higher. Conversely, from 1990 to 2000, Las Vegas's population increased by around 85%. According to the US Census Bureau, Las Vegas was one of the 15 fastest growing cities. This in the US from 2017 to 2018. In 2020, the metro's population rose 2.98% from 2019. Furthermore, from 2016 to 2019, it recorded annual growths of around 3.15% to 3.68%. During the pandemic, Las Vegas has also benefited from the exodus of people from expensive, congested areas. As a result, they moved into more affordable and spacious locations. Working from home is predicted to be a trend well beyond the pandemic. Residents of nearby California who now don't have to live close to offices have finally decided to sell and found a good reason to move. Consequently, they settle in relatively less expensive markets like Las Vegas.
7) The rental market is growing.
With the fast growing population, the rental market has also been rising fast. Homeowners still outnumber renters at 51% and 49% respectively. But the number of renters have been increasing dramatically over the past decade. More than 75% of renters in the city moved into the area only between 2010 and 2016. In a 2018 report, Rentcafe has ranked North Las Vegas as one of the top 10 cities with the largest increases in renter share. The area registered a 38.5% increase from 2006 to 2016. The average rental rate in the city has also been rising. Despite the pandemic, the average rent for an apartment as of November, 2020 was up 2.86% from the previous year. The average rent for an apartment with three bedrooms has gone up 7% from 2019. Rental properties in Las Vegas include luxurious yet affordable homes and condos- and apartments. Moreover, neighborhoods with the highest priced rentals include Sun City Summerlin, Downtown Las Vegas, and Painted Desert.
8) Las Vegas is a haven for retirees who invest in luxury real estate.
Baby boomers have become an important market segment in real estate. Las Vegas's 300 days of sunshine, generous outdoor spaces, casinos, golf, and other entertainment options have made it a natural magnet for retirees. Additionally, the metro's excellent healthcare services and no income tax policy are attractive. These are among the top reasons retirees are choosing to move to the area. In SmartAsset's 2020 study of cities where retirees are moving, North Las Vegas was ranked 9th, with 1,508 people ages 60 and older moving into the city in 2018. During the same time, only 400 moving out. In 2018, Nevada ranked fifth in the US for the number of retirees moving in. According to this report, during the pandemic, there has been an increase in demand for Las Vegas properties from retirees and empty nesters. People looking for relatively more affordable homes with larger outdoor areas. Las Vegas is home to several upscale 55+ communities. Residents can enjoy their choice of activities, excellent care, and beautiful and comfortable housing. In addition to these specialized developments, many homes around the metro also match what retirees are looking for. Buyers perfectly find what will likely be their last home purchase.
9) The strong local economy drives the Southern Nevada housing market.
Before the pandemic, Las Vegas's economy has been booming. This is in large part because of the tourism industry. It's also because of growth in other sectors, such as tech, healthcare, manufacturing, and even sports. The metro had recovered well from the recession of 2008 and was attracting new residents. This was for the low cost of living and numerous job opportunities it provided. The COVID-19 pandemic has greatly affected the metro's tourism dependent economy. As the country gears for a rebound with the roll out of vaccines, Las Vegas's economy is expected to bounce back. The unemployment rate rose to 30% in the spring, but is now down to about 12% after the phased reopening of tourism-related businesses, which started in May. If the high unemployment rate continues in 2021, analysts predict a slight cooling of the property market. This augurs well for bargain hunting home buyers and investors. The most likely scenario does not include lower home values, but merely slower price growths relative to the previous years.
10) Amazing luxury properties and homes for sale.
Homes in Vegas come in many property types. From stunning estates and sprawling ranches to opulent condominiums and apartments. You have a choice of views. Whether it's the glittering skyline, manicured golf courses, or the breathtaking desert. These homes boast gorgeous architecture, top-of-the-line finishes, and landscaped yards. Everything you can expect in some of the most upscale properties in the US. The amenities in homes and condos here are second to none. They include private swimming pools and spas, clubhouses, golf, fitness centers, and more. Many are new builds, but there are also plenty of resales with updated features. You'll also find a few homes sold that need some TLC. These make great investment options. The master-planned community of Summerlin opened in the 1990s. It has been one of the most prestigious addresses in Las Vegas. You'll find luxurious homes in exclusive enclaves. These are considered as some of the most coveted residential areas in the metro. Properties in golf communities are also among the top draws. Boasting courses designed by legends of the sport, communities like Red Rock Country Club, Canyon Fairways, and Tournament Hills. These are highly sought after in the metro.
Wide Range of Prices and Sizes for Luxury Buyers
Other opportunities with luxury communities in Las Vegas are found in secure guard-gated developments. Furthermore, some feature exclusive golf courses as well. Properties in these neighborhoods include single-family homes and estates, townhomes, and condos. Luxury real estate in Las Vegas comes in a wide range of prices and sizes. Each match the needs and preferences of different homebuyers. Explore your options at Anthem Country Club, Bellacere at The Canyons, Desert Shores, Quail Ridge Estates, and many more. Luxury Las Vegas high-rises are also in great demand in the metro. Check out Allure, Palms Place, Panorama Towers, and more for condos and apartments. Many available for sale have amazing city views and the best access to everything Las Vegas has to offer.
Learn More About Las Vegas Luxury Real Estate Investment Opportunities and Reasons to Move to Las Vegas
As a real estate agent and luxury expert in the Las Vegas market, I can guide you to your best options in the valley. This makes sure you achieve your real estate investment goals without the stress that often comes with the process. For more than 16 years, I have been specializing in luxury homes and high rises here. This includes the cities of Las Vegas, Henderson, North Las Vegas, and Boulder City. As well as the communities of Summerlin, Paradise, and the rest of the metro. I know where and how to find the property that perfectly matches your needs and preferences. If you're selling a property, I will leverage my know-how like no other luxury market realtor. Consequently, my experience can help you close a sale fast at the highest price.
Need to Know More about Las Vegas Luxury Homes?
My team and I will be happy to hear from you.
Call us today at 702.769.6274 or 702.553.3430, or leave us a note at Mahsheed(at)Mahsheed(dotted)com or this website
.